Product |
Milking Machine
Milk machines are used to harvest milk from cows when manual milking becomes inefficient or labour intensive. Milk Machinery is made up of a claw, four teat cups (Shell and silicon rubber liners) long milk tube, long pulsation tube, and a pulsator.

We supply Milking Machine and its Spare parts like Milk Claw PSU, four teat cups , long Milk Tube, Long pulsation tube and a pulsator.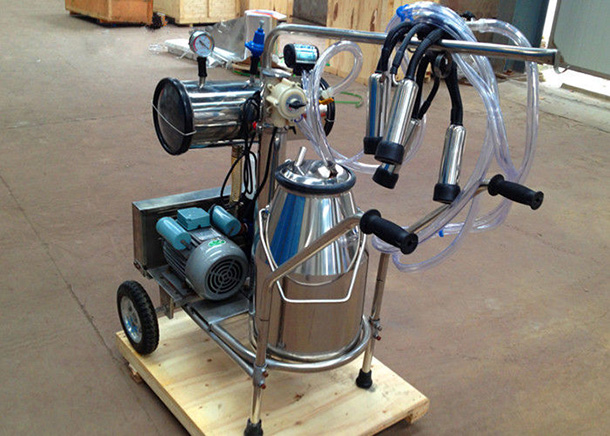 ---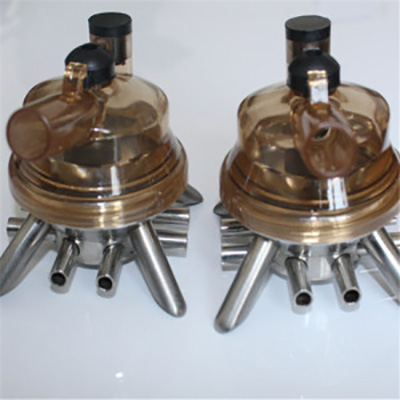 Milk Claw PSU
Milk claw made from polysuflone PSU-high quality thermoplastic resin is resistant to deformation under load at high temperature and environmental conditions, resistant to radiation.

Very strong, Resistant to chemicals. Milk claw PSU 300 ml designed for milking points with automatic cluster remover.
---
Four teat Cups
Most cows have four functional teats. Therefore, milking machines are designed with four teat cups. These are composed of an inner rubber liner and an outer shell, usually made of metal. The rubber liner is relatively thin in the section that sits inside of the shell, while the liner's tube below the shell is thicker rubber.
Advantages
Elimination of labour - The farmer is freed from the milking process and associated rigid schedule, and labour is devoted to supervision of animals, feeding, etc.
Milking consistency – The milking process is consistent for every cow and every visit, and is not influenced by different persons milking the cows.
Increased milking frequency – Milking frequency may increase to three times per day, however typically 2.5 times per day is achieved. This may result in less stress on the udder and increased comfort for the cow.
Perceived lower stress environment – There is a perception that elective milking schedules reduce cow stress. A study found no decrease in stress between automatic and conventional milking.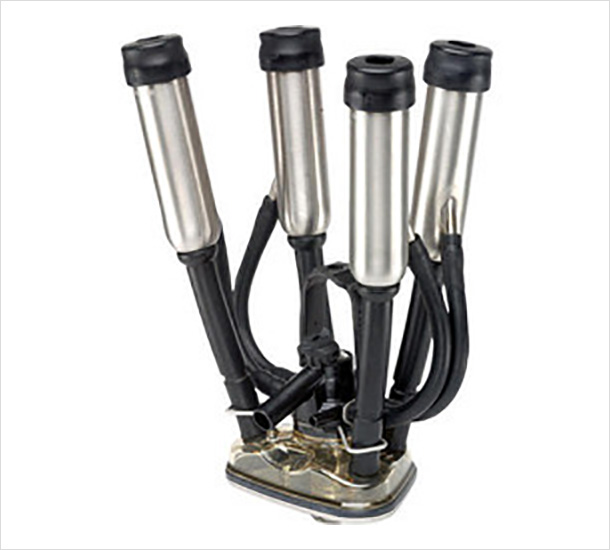 ---
Disclaimer
We are not associated with any of the company mentioned above and all the photographs are used for pictorial representation only.